Media Kit for John Houghton
With a silky, vibrant voice, seamlessly continuous in all registers, John is the new talent to watch on the scene. His father a Professor of Music at UC Santa Cruz, exposed him to a diversity of music at an early age. "When I was four, my mom used to take me to my dad's rehearsals. I used to stand on my chair and sing along to the angelic sounding choral pieces. I thought I was pretty good at the time," says John.
Owing much of his musicality to classical training, John had the fortune of studying violin under Italy's foremost Vivaldi interpreter, Prof. Piero Toso. "I used to like to play along to recordings of Vivaldi," John says. "Playing and listening gave me a great ear for pitch. I remember being tested on this when my teacher played a note on the piano and asked me to play it on the violin. He was surprised when I reproduced the note with perfect intonation." This quality is heard today in the effortlessness and tonal clarity of John's singing.
It wasn't until college that he began to develop his gift as a singer and started by performing with the University Chorus at UC Berkeley, where he was an honors student studying classical Greek literature. While in school, he also sang solo and choral parts with the Oakland East Bay Symphony under Michael Morgan. It was at this time that he began lessons with the renowned voice trainer, Lynn Wickham, who over many years built John's voice into a lyric instrument of operatic range and purity.
After college and while keeping his high-technology career in balance, John went on to sing at a number of recitals and operas. In 1999, his roles with the San Francisco Lyric Opera included the Herald and understudy for Cassio and Roderigo in Verdi's Otello. With the San Francisco Lyric Opera he later went on to open with the role of Remendado in Bizet's Carmen. John has also performed the role of Jaquino in a concert version of Beethoven's Fidelio.
"It's said that if someone wants to have a versatile singing voice, they should train classically first and I'm glad I did," says John. For many singers, ballads can be the most difficult and revealing type of song. This is quite the opposite with John who excels at ballads and prefers the intimacy of this form, his voice providing more than enough power to make any line soar.
John's musical tastes are diverse and range from classical to R&B to jazz, with inspiration from such influences as Nat King Cole, Diana Krall, and Chet Baker. After being exposed to performance at jazz open mics, John dedicated himself to the Great American Songbook and began studying with critically acclaimed teacher and vocalist, Faith Winthrop. In the summer of 2002, John trained at Jazz Camp West, where he met Madeline Eastman. He later studied with Madeline at the Stanford Jazz Workshop where he met Grammy nominated pianist, Larry Dunlap. Through Eastman, John was introduced to the world renowned jazz vocalist, Kitty Margolis, who he studied with for two years.
John went on to work with Larry Dunlap who produced John's debut CD, Body and Soul, featuring Dunlap on piano, Dan Feiszli on bass, and Akira Tana on drums. This release marks the successful conclusion of John's crossover from classical singing. John blends phasing, lyricism, and vocal purity to form a compellingly unique and dynamic result. Larry Dunlap explains, "John's warm and luscious voice is one you will want to share with very close friends. His sincerity and joy of singing come through on every song; a careful craftsman with a lot of heart."
Press Photo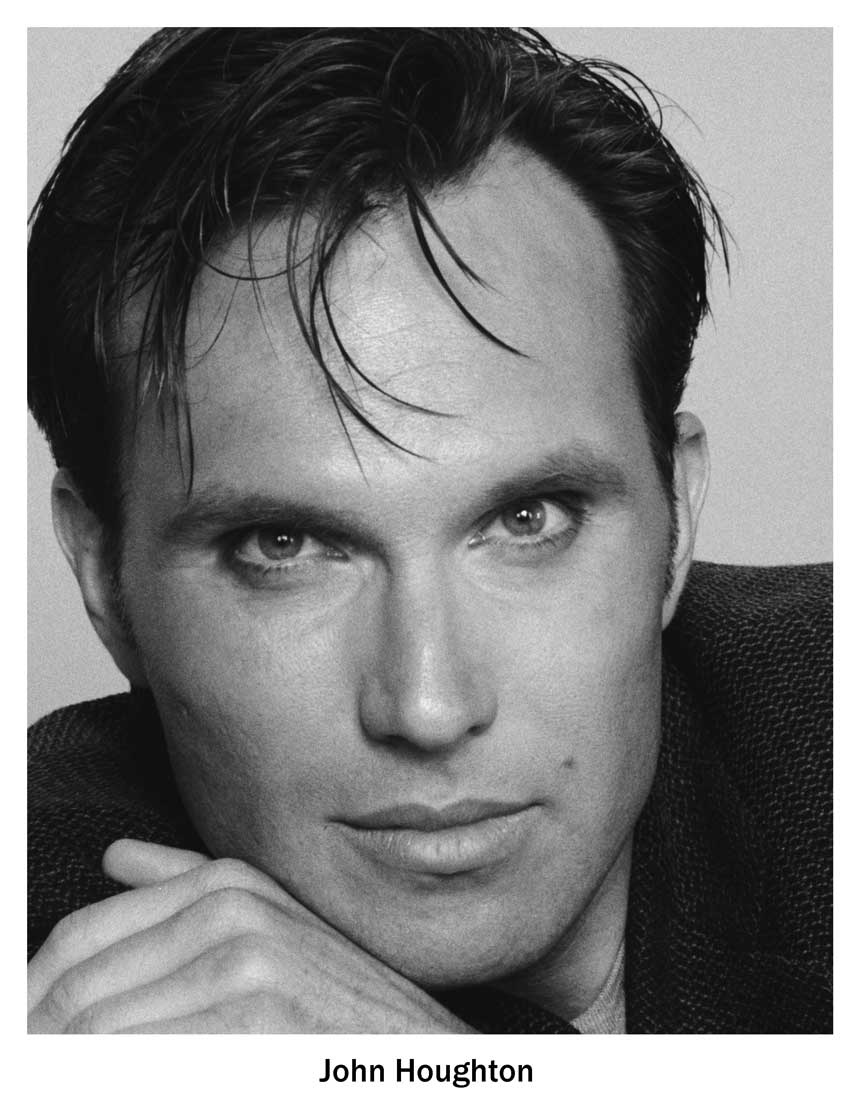 Download Portrait: (1.3MB JPG)