Jazz Singer: Weddings, Corporate Events
"What a fabulous singer and entertainer! John drew a sellout crowd. That was one of our best Sunday nights ever, and stands as a benchmark."
Keith Dion, Owner
Club Jazz Noveau, San Francisco
San Francisco, San Jose, Silicon Valley Areas (415 408 650)
Need background music for your reception? Now accepting bookings in Silicon Valley and the San Francisco Bay Area. CD available upon request. Call 650 888-1816. Singing jazz, classical, opera, or Broadway, John has performed at numerous night clubs, special events, restaurants, weddings, recitals, operas and concerts for the last 15 years. Available as a duo, trio, or quartet, with full professional sound, keyboard, and stage lighting. Grand piano rental also available.
Selected MP3 Downloads
Click below to hear MP3 downloads from John's CD, Body and Soul.
Quiet Nights (Jobim)
Blame It On My Youth (Levant/Heyman)
Just Friends (Klenner/Lewis)
Body And Soul (Green/Heyman/Sour/Eyton)
Venues
Legion of Honor, Rodin Gallery (organ room), San Francisco
The Empire Plush Room, San Francisco
Straits Cafe, Burlingame, CA
Towle's Cafe Seafood and Spirits, Burlingame, CA
Dinkelspiel Auditorium, Stanford, Palo Alto
Golden Palms, Bangalore, India
Stanford Memorial Church
Club Jazz Nouveau, San Francisco
Pier 23, San Francisco
Red Rock, San Francisco
Anna's Jazz Bistro, Berkeley
Rassela's Jazz Club, San Francisco
La Tasca, San Francisco
Bistro Yoffi, San Francisco
Higher Grounds, San Francisco
The Agenda Lounge, San Jose
Trattoria Pinocchio, San Francisco
Marriott Hotel, View Lounge, San Francisco
Calvary Presbyterian Church, San Francisco
Music Center of San Francisco
Oracle Corporation, Redwood Shores
Cafe de Paris, San Francisco
Pearl's, San Francisco
The Beat Lounge, San Francisco
Jillian's, San Francisco
Song List
Almost Like Being In Love, Alan Jay Lerner
Angel Eyes, Matt Dennis
As Time Goes By, Herman Hupfeld
Autumn Leaves, Joseph Kosma
Beautiful Friendship, A, Kahn & Styne
Best Is Yet To Come, The, Coleman & Leigh
Blame It On My Youth, Oscar Levant
Blue Gardenia, Russel & Lee
Bluesette, Toots Thielmans
Body And Soul, Johnny Green
But Not For Me, George Gershwin
Bye Bye Blackbird, Ray Henderson
Close Your Eyes, Bernice Petkere
Corcovado (Quiet Nights), Antonio Carlos Jobim
Dancing On The Ceiling, Rodgers & Hart
Detour Ahead, Bill Evans
Don't Get Around Much Anymore, Duke Ellington
Embraceable You, George Gershwin
Fascinating Rhythm, George Gershwin
Fly Me To The Moon, Bart Howard
For All We Know, J. Fred Coots
Four, Miles Davis
Girl From Ipanema, The, Antonio Carlos Jobim
Good Morning Heartache, Dan Fisher
How Long Has This Been Going On?, G. Gershwin
I Concentrate On You, Cole Porter
I Didn't Know About You, Duke Ellington
I Didn't Know What Time It Was, Rodgers & Hart
I Fall In Love Too Easily, Jule Styne
I Got Rhythm, George Gershwin
I Hear A Rhapsody, George Fragos
I Wish I Were In Love Again, Rodgers & Hart
In A Sentimental Mood, Duke Ellington
It Don't Mean A Thing, Duke Ellington
It's Only A Paper Moon, Harold Arlen
I've Got You Under My Skin, Cole Porter
Just Friends, John Klenner
Just One Of Those Things, Cole Porter
Lamp Is Low The, Peter De Rose
Laura, David Raskin
Let's Fall In Love, Harold Arlen
Lush Life, Billy Strayhorn
Meditation, Antonio Carlos Jobim
Midnight Sun The, Lionel Hampton
Misty, Errol Garner
More Than You Know, Vincent Youmans
My Funny Valentine, Rodgers & Hart
Nancy (W/The Laughing Face), Silvers,Van Heusen
Nature Boy, Eden Ahbez
Night And Day, Cole Porter
Not Like This, Jeremy Lubbock
On A Clear Day, Lerner & Lane
Prelude To A Kiss, Duke Ellington
Round Midnight, Thelonious Monk
S Wonderful, George Gershwin
Satin Doll, Duke Ellington
So Many Stars, Sergio Mendez
So Nice (Summer Samba), Valle, Valle & Gimbel
Solitude, Duke Ellington
Some Other Time, Leonard Bernstein
Someone To Watch Over Me, George Gershwin
Sophisticated Lady, Duke Ellington
Spring Is Here, Richard Rodgers
Stormy Weather, Harold Arlen
Summertime, George Gershwin
They All Laughed, George Gershwin
Thou Swell, Rodgers & Hart
Time For Love, A, Webster & Mandel
Time On My Hands, Youmans & Gordon
Unforgetable, Irving Gordon
We'll Be Together Again, Carl Fisher
Witchcraft, Cy Coleman
You Are Too Beautiful, Rodgers & Hart
Yours Is My Heart Alone, Lehar, Lohner & Herzer
You've Changed, Carl Fisher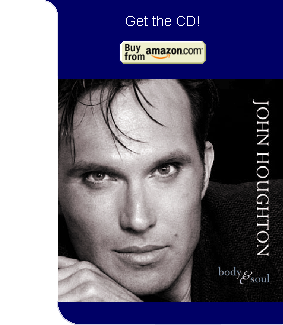 Privacy Policy